DID YOU GET A SURVEY ABOUT YOUR VISIT AT EVERGREEN?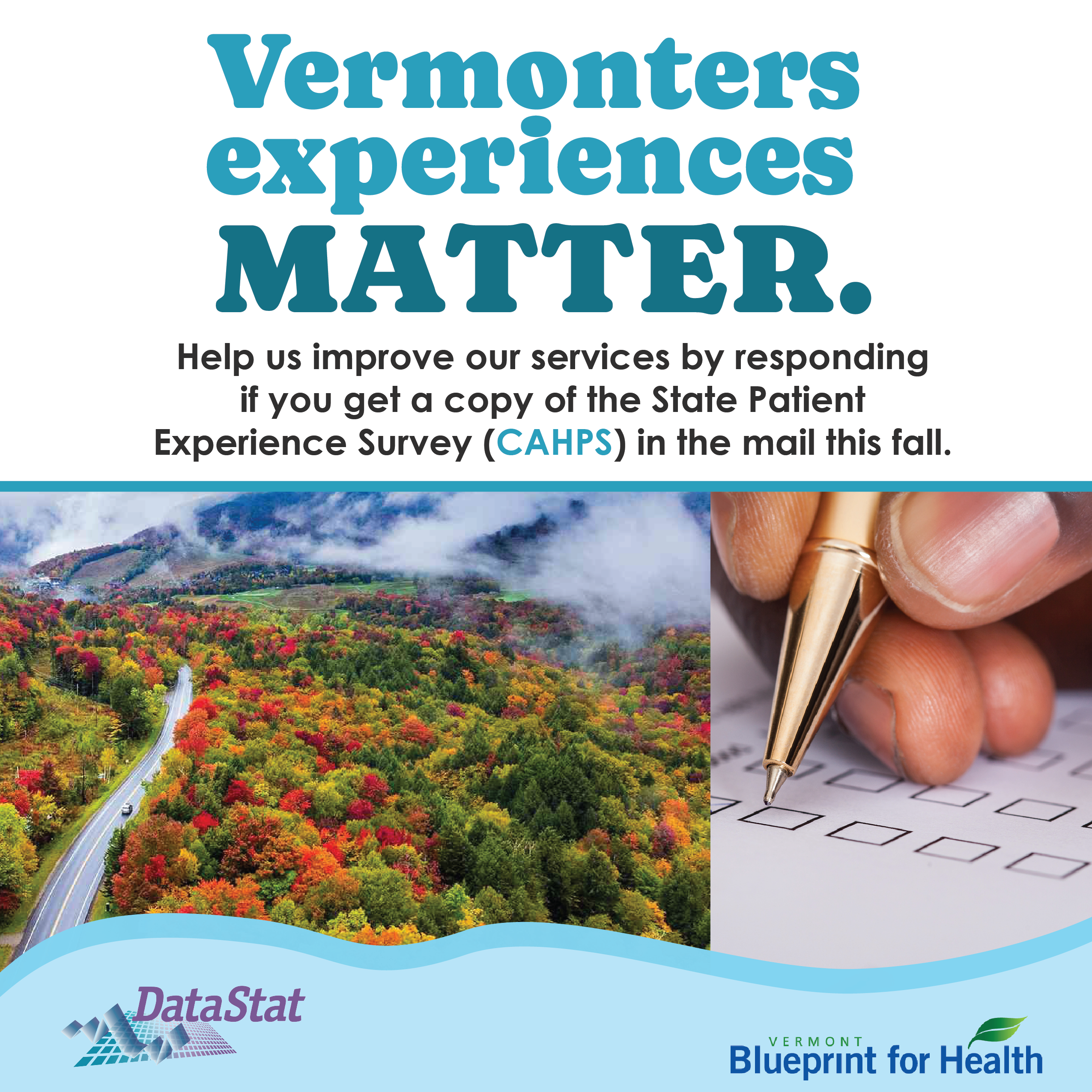 If you or your child saw an Evergreen Family Health Practitioner between February and July this year, you may get a patient experience survey in the mail in late September or early October. Every year, the Vermont Blueprint for Health, along with a survey company called DataStat, sends out the Consumer Assessment of Healthcare Providers and Systems survey (CAHPS) to some people who saw their providers in the last six months. Survey results are anonymous and confidential.
The survey provides Evergreen Family Health with feedback on where to target improvement efforts and how to better serve our patients. Your experience is very important to us, so if you received the survey, please complete it and let us know how we are doing.