Alder Brook Family Health "a member of Evergreen Family Health"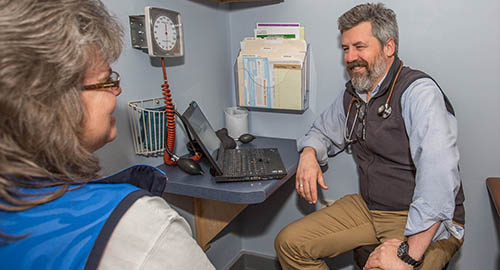 About Us
We are pleased to announce that Alder Brook Family Health has joined Evergreen Family Health of Williston in order to enable us to focus more on our primary area of expertise: taking care of you and your family. The combined offices will allow us to continue the high quality medical care you receive, and to support the relationship with your current provider. The practitioners and staff at Alder Brook look forward to being your primary care medical office for many years to come. We are all continuing to work at our same location. You will see your familiar Alder Brook team at 8 Essex Way!
By joining the Evergreen Family Health team, Alder Brook will remain an independent medical office, not owned by a hospital or health system. We will also now have additional assistance with administration and operations. Evergreen Family Health has a long tradition of success as an independent family medicine office, and the unique character and strengths of Alder Brook will be preserved, and additional services will now become available to you.
With the transistion, your electronic patient portal has changed. The link for the new patient portal is to your upper right on this web page. If you need help with the portal or have questions please call the office.
Office Info
Contact Our Office
8 Essex Way
Suite 201
Esssex, VT 05452
Phone: (802) 872-7100
Fax: (802) 872-7148
Office Hours
Monday through Thursday from 8:30 A.M. until 4:45 P.M.
Fridays from 8:30 A.M. until 4:00 P.M.
Saturday 9:00 am to 1:00 pm
Saturday hours are at Evergreen Family Health in Williston.
After Hours
If you're having a medical emergency, call 911.
If you have an urgent after hours medical problem, call our main number and you can leave a message with our answering service who will reach the on-call physician.
Providers
Diane C. Rippa, M.D.
James Dougherty, M.D.
Lucy Van Hollebeke, R.N., F.N.P.
Annegret Schmitt-Johnson, R.N., F.N.P.